We aim to help children have happy healthy mouths. Children need a caring and gently approach to dentistry so they have a positive approach to their dentistry for life. Children who are not afraid of the dentist, become adults who do not avoid dental care.
We provide:
Preventative advice to parents and children to prevent oral problems.
Dental treatment to restore and maintain children's teeth including fissure sealants, topical fluoride treatment and fillings.
When should I first bring my child to the dentist?
Ideally around two years of age. It is unlikely that there will be problems but it introduces the child to dentistry in a relaxed & calm manner. Preventative advice is given that can prevent problems later on.
How do I get my child to clean their teeth?
Ultimately it it the parents role to supervise brushing until your child is 8 years old. Get into the habit of brushing after breakfast & last thing at night.Even if you have teenagers it is worth monitoring their cleaning with the occasional reminder 'brush your teeth' may not go amiss.
What about diet tips?
Children should have a balanced diet with three meals per day.
Treats should be eaten immediately after a meal.
Avoid snacking between meals.
Avoid juices, sugary drinks & never drink these between meals.
Milk & water are best.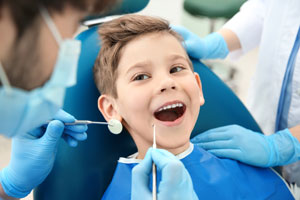 Contact Details
Hazelwood Dental Practice,
Hazelwood Centre,
Glanmire,
Co.Cork
Tel: 021 4866583
Fax: 021 4866583
Email: info@hazelwooddentalpractice.com
Opening Hours
Mon: 8.00am - 7.30pm
Tues: 8.00am -7.30pm
Wed & Thu: 8.00am - 6pm
Fri: 8.00am -6pm
Sat: By appointment only
Sun: Closed
Our early mornings from 8am and late evenings to 7.30pm are by appointment only. This is to accommodate our patients with busy schedules.