We have a professional dedicated team of dentists, dental hygienists, nursing and administration staff. Out wealth of experience and gentle approach help our patients have a comfortable experience when they visit Hazelwood Dental Practice.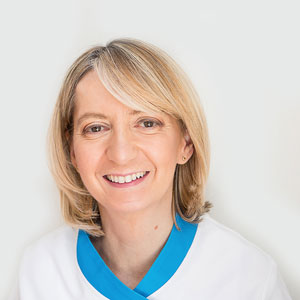 Dr. Josephine Griffin
Josephine qualified from UCC in 1987 and worked for the next 5 years in general practice in Suffolk, UK. In 1992 Josephine returned to her native Glanmire and established Hazelwood Dental Practice. She enjoys all aspects of her work and has a special interest in prevention and treating nervous patients.
Josephine is committed to continuous professional development for herself and her team. She was awarded MJDF Diploma in 2013. She is a member of the Irish Faculty of Primary Dental Care (IFPDC) and the Irish Dental Association.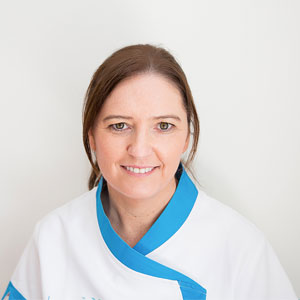 Dr. Margot Murphy
Margot graduated with an honours degree from University of Dublin in 2001. Margot worked in the UK in both private practice and in the NHS before returning to Cork in 2005, where she has since been practicing at Hazelwood Dental Practice. Margot enjoys the diversity of general dentistry and makes every effort to provide a comfortable and caring environment for your dental treatment for all members of the family, especially nervous patients.
Margot is a member of the Irish Dental Association and is highly committed to continuing education and attends regular dental courses and meetings.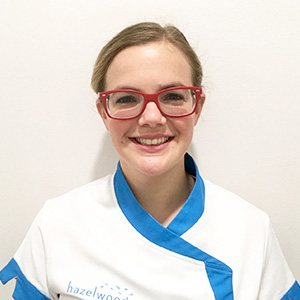 Dr Alice Cleary
Alice graduated from UCC in 2009. After completing her vocational training, she worked as a Senior House Officer in Dublin Dental Hospital & Truro Royal Hospital , Cornwall. Alice subsequently worked in general practice in Cornwall for several years. After that she moved to & spent a year in Australia. During that time she provided emergency dental care on the remote location of Thursday Island. In 2017 Alice completed her MSc in dental implantology (with distinction) at Cardiff University.
Alice enjoys all aspects of preventative & restorative dentistry. She loves to help patients of all ages achieve more confidence in their smile. She is a member of the International Team for Implantology.
Away from work Alice enjoys yoga ,swimming & a cup of tea with a good book.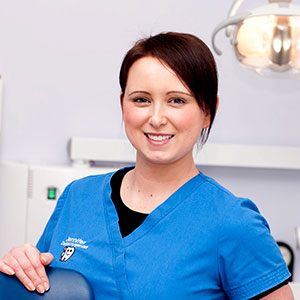 Jennifer Mellerick
Jennifer graduated with an honours diploma in dental hygiene from University College Cork in 2008. She has 6 years experience in various practices in Cork, Waterford and Wexford. She joined the practice in 2014. She works closely with our team of dentists to ensure specific treatment is tailored for each individual patient. She provides routine scaling, deeper scaling with local anaesthetic and polishing. She also offers advice on oral hygiene regime, smoking cessation and diet.
Jennifer's aim is to help patients maintain healthy gums and teeth and control gum disease in a gentle caring approach.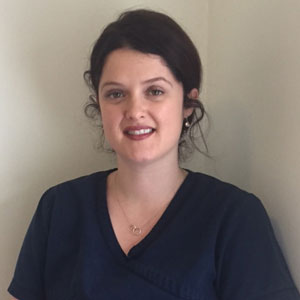 Alicia O Driscoll
Alicia O' Driscoll joined the team as a Dental Hygienist in December 2014. She  graduated  from University College Cork.  Alicia's aim is to ensure a friendly and relaxed environment with a gentle but thorough approach to her patients. She loves to help patients care for their teeth. She believes education & prevention are key to a healthy mouth.
The whole team undertakes regular postgraduate training so we can provide you with the latest treatments using modern equipment.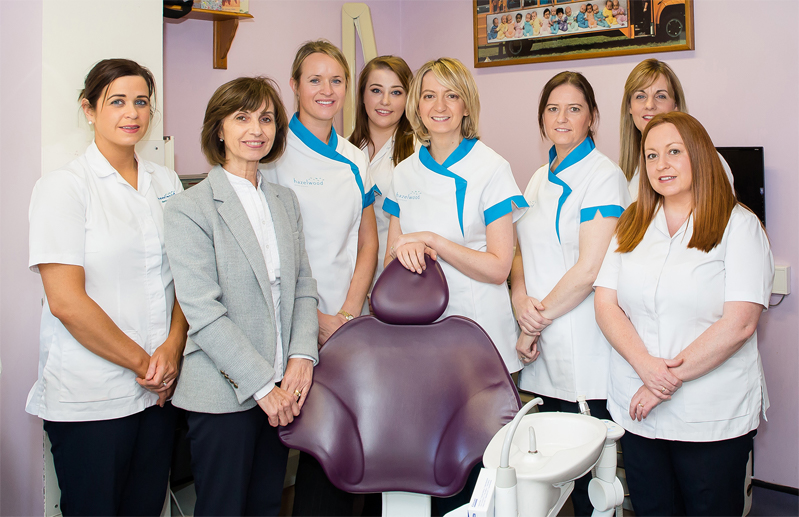 Contact Details
Hazelwood Dental Practice,
Hazelwood Centre,
Glanmire,
Co.Cork
Tel: 021 4866583
Fax: 021 4866583
Email: info@hazelwooddentalpractice.com
Opening Hours
Mon: 8.30am - 7.30pm
Tues: 8.00am -7.30pm
Wed & Thu: 8.00am - 6pm
Fri: 8.30am -6pm
Sat: By appointment only
Sun: Closed
Our early mornings from 8am and late evenings to 7.30pm are by appointment only. This is to accommodate our patients with busy schedules.