VENEERS, CROWNS & BRIDGES
A Crown
A Dental Crown is a porcelain covering that fits over a damaged , decayed or unattractive tooth. Crowns strengthen damaged teeth allowing them to function normally again. They are indistinguishable for natural teeth. They can even be designed to improve the tooths natural appearance.
Veneers
A veneer is a very thin tooth shaped shell, made of porcelain. They are used to correct tooth discolouration , chipped or poorly shaped teeth. The thin porcelain shell is bonded to the tooth to blend in visually with the rest of your teeth.
Bridges
A bridge is made to replace on more missing teeth. Bridges can be supported by natural teeth , implants or a combination of both. A traditional bridge is made by placing a crown for the teeth on either side of the space & placing a false tooth between the crowns
When is the advantage of a crown?
Replace a large filling when there isn't enough tooth remaining
Protect a weak tooth from fracturing
Attach a bridge
Cover a dental implant
Cover a discoloured or poorly shaped tooth
Cover a tooth that has had root canal treatment
What is the difference between a crown & a veneer?
A crown covers the entire tooth , a veneer covers only the tooths front surface, it needs sound tooth structure to support it.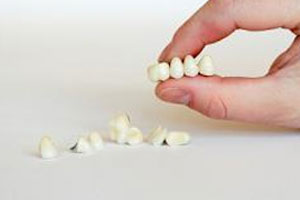 Contact Details
Hazelwood Dental Practice,
Hazelwood Centre,
Glanmire,
Co.Cork
Tel: 021 4866583
Fax: 021 4866583
Email: info@hazelwooddentalpractice.com
Opening Hours
Mon: 8.00am - 7.30pm
Tues: 8.00am -7.30pm
Wed & Thu: 8.00am - 6pm
Fri: 8.00am -6pm
Sat: By appointment only
Sun: Closed
Our early mornings from 8am and late evenings to 7.30pm are by appointment only. This is to accommodate our patients with busy schedules.